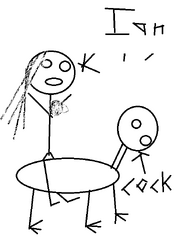 Jzillacon is a viewer that makes a living by insulting Ian on stream (but he secretly does that because he is in love with Ian).
Jzillacon's contributions to the stream
Edit
He has promised to donate tons of money if he wins the lottery but has yet to donate even a penny.
On a whim he founded a wiki for the stream on wikia.com.
He has made some fanart for the stream before, an example can be found to the right.