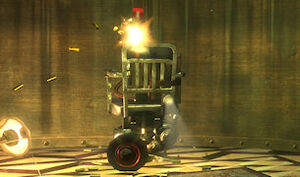 Walter is Ian's roomate and sometimes streams with the others when a 4 or more player game is being streamed. It is very likely that walter is insane yet he can be a bit dim witted at times.
TAKING PICTURES AND TURRETS
Edit
Walter often takes pictues of dead victims often killed by his turrets.
Stamspeed - Walter was originally going to do stampede but due to a type he kept this name due to it "sounding cool"